Starting The Conversation
Did you know that 75% of all mental health conditions begin by age 24? That's why the college years are so critical for understanding and talking about mental health. NAMI created this video based on the guide Starting the Conversation: College and Your Mental Health developed in partnership with The Jed Foundation. 
Check out these shorter clips that break down the guide into key sections:
Navigating College
Mental Health Conditions Are Common
Who To Talk To
Make A Plan
Keep These In Mind When You Start Your Conversation:
Mental health conditions are common. In fact, one in five young adults will experience a mental health condition during college. If you develop a mental illness, remember that you are not alone.
Exercise, sleep and diet are important. Your physical health and mental health are connected and impact one another. Remember to take care of your body in order to take care of your mind.
Know where and when to seek help, and who to talk to. Make yourself aware of resources and care options on and off campus. If you start to feel overwhelmed, don't hesitate to reach out to the counseling center or a trusted advisor.
Understand your health privacy laws. Devise a plan on whether and how you will allow your school to share sensitive information about your mental health with your family or a trusted adult. Find out if your school has an authorization form, or use the one included in our guide.
There are warning signs. Verse yourself on the warning signs of mental health conditions and how to respond. These are available in the guide and the infographic below. Being informed can save lives.
Share Our Resources On Social Media
Click the thumbnails below to download and share:

Developed In Partnership With: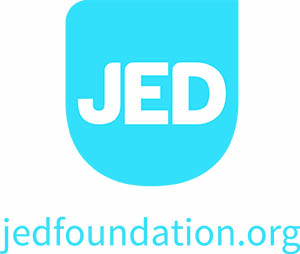 With Support From:


The college guide was prepared with support from the National Technical Assistance Network for Children's Behavioral Health under contract with the U.S. Department of Health and Human Services, Substance Abuse and Mental Health Services Administration, Contract #HHSS280201500007C. However, the guide contents do not necessarily represent the policy of the U.S. Department of Health and Human Services, and you should not assume endorsement by the Federal Government.